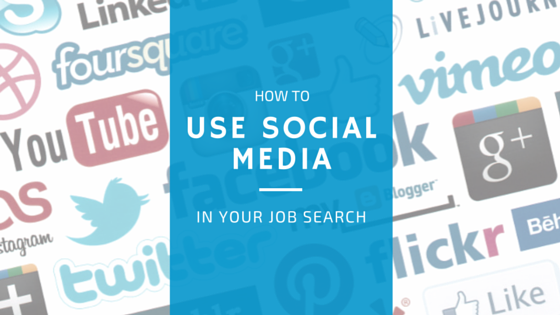 Just a few years ago, finding a job was as easy as looking at a job board, submitting a resume, and waiting for a recruiter to pick up the phone and give you a ring. These days, that's unfortunately not the case. It seems like everyone is on social media, from your co-workers to your great-aunt. While some may think it's smart to avoid social media when looking for a new job, it's becoming an important tool that connects job seekers with potential employers.
Not only can you use social media to learn more about a company's culture, you can also use your social media presence to become more connected with your industry. In this post, we'll outline the importance of social media in your job search, as well as the "do's and don't's" of using social media to land your next job.
Why Use Social Media?
Employers are starting to recruit potential employees through social media platforms as a strategic tool over conventional job boards. By using the connections you have, you can utilize the networking aspect of social media to find jobs at specific companies or in geographic areas that most interest you.
Being online not only connects you with vast amounts of information, it can also open you up to a wide network of professionals. Networking is crucial to your job search — it's all about who you know. By making connections, you'll be able to showcase your expertise and skills to those in your network that can connect you to opportunities that may not otherwise be posted online.
Now, let's talk about what's right and what's wrong when it comes to using social media to take the next step in your career.
Social Media DOs
DO set up a LinkedIn account if you haven't already. LinkedIn is THE go-to social media platform for professionals. This website serves as a visual resume where you can upload your portfolio of past work and current projects, and it also allows you to connect to other professionals and see their profiles and experience. LinkedIn even suggests jobs that they think you'd be interested in. We'll go into more detail about creating a LinkedIn profile in a later post, but the key is making sure your profile is complete. If you have an empty profile, you're not using your profile to its full potential.
DO showcase your expertise in your industry. Join groups on sites liked LinkedIn for professionals that also work in your industry. Social media is all about interacting, so join group discussions about the latest trends and get engaged.
DO follow companies in your industry or others that you're interested in. By following a company on social media and knowing what's going on within the company, you'll be able to speak to your knowledge of the company during an interview. This shows that you're serious about working for them. Don't be scared to tweet at them either — they just might respond!
Social Media DON'Ts
DON'T post anything you wouldn't want an employer to see. Everything you put online stays on the Internet forever, so be careful about what you post. Employers often hire third-party companies to perform a search of a candidate's social media presence. Don't post anything that could come back and haunt you later, especially photos of alcohol and wild parties.
DON'T create an account and let it sit there. Social networking involves interaction and attention. If you take the time to create a profile, make sure you devote some time to commit to being active and staying engaged. There are many powerful tools behind social media that will be wasted if you don't take advantage them.
DON'T use a photo on your LinkedIn profile of you at the bar with your friends. If you're going to use professional social networking, keep it professional. Again, what employers can see online speaks of your character and impacts your personal brand. Put on a button-up shirt or a dressy blouse for your photo that shows you clean up well.
DON'T talk badly about companies or other people on social media. Everyone's watching what you say. Make sure to keep the content clean. If someone sees you bashing others online, that could reflect the kind of employee you could be in the workplace. It's important to keep the content you post neutral, so be careful when posting about touchy subjects like religion or politics.
Social media can be a powerful tool when conducting your job search if used in the right way. If you take the time to set up a profile, build a network, and engage in conversations, you could find yourself presented with a job opportunity that you never thought you'd have.
Here at Resolution Technologies, we understand that serving our clients and consultants is what matters most and promise to never lose sight of that! We take the time to understand your individual needs through face-to-face interaction and strive to always make sure your objectives are met. Resolution Technologies is a full-service Information Technology Staffing firm offering flexible solutions for our clients ranging from contract, contract-to-perm, and direct perm placements. Whatever your needs are, we promise to provide unrivaled quality and service.
https://www.resolution-tech.com/wp-content/uploads/2015/06/CAREER-1.png
800
800
Resolution Technologies
https://www.resolution-tech.com/wp-content/uploads/2014/04/logo.png
Resolution Technologies
2015-06-02 20:55:24
2015-07-30 14:36:31
How To: Use Social Media In Your Job Search